In the age of social media, making healthy lifestyle changes can be a double-edged sword: on the one hand, there are tons of health and fitness networks that provide great resources and inspo, and on the other hand our Facebook feeds are inundated with videos on how to make quick and creative desserts. And let's not forget about our social circle itself! With so many different ways to communicate and share details of our lives with others, and with so much conflicting information out there, it can be challenging to make a lifestyle choice and stick with it. So, how can you balance a social life while trying to get in shape? I've been in the situation many times where my friends did not really understand or support my health and fitness aspirations--and let me tell you, it's not easy. BUT, if you stay focused and have the right approach, you can stay true to your personal goals while still maintaining a healthy social life. Here's my tips for how to balance a social life while trying to get in shape:

1)Respect others' choices, and your own. When you're on the path to getting in shape, it's no doubt that you will start feeling, and looking, much better and healthier than you did before. While you deserve to be proud of your progress, you also need to be respectful of where others are at and not try to push your new ways on them. Of course it's great to encourage those who you care about to take care of themselves, but this should be done gently and only when solicited. Respect their choices and capabilities, and don't preach that your new way of doing things is the 'right' way. At the same time, be strong in your choices and have respect for your goals if others meet your aspirations with jokes or judgment. It can be difficult to say no to dessert or a round of drinks when everyone at the table is partaking, but that decision should be made solely by you and your respect for your goals--not because someone is pressuring you.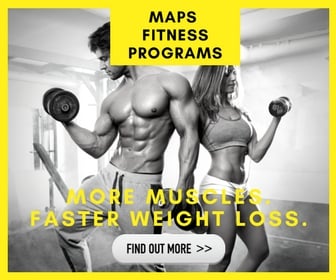 2)Don't become obsessive. The keyword in this article is BALANCE. It is great to work towards a goal that will nourish your body, but it should not be at the expense of nourishing your mind or soul. Social relationships are so important for making us feel connected with others, and these definitely should not fall to the wayside when you decide to make changes in other aspects of your life. Yes, it is important to eat healthy and to exercise on a regular basis. But, if you find that you no longer have time for socializing because you are always at the gym, or if you start to feel anxious about eating out because your friends don't eat the same way as you, these may be signs that you're becoming obsessive. Lifestyle changes should be sustainable and integratabtle into your current way of operating, meaning that you should be able to find time in the day for everything that is important to you, and to integrate your fitness goals into that framework in a realistic, healthy, and balanced way.
3) Make some new friends. This definitely doesn't mean you have to faze out all of your old friends with some new fitness buddies you met at the gym-- you can keep friends both old and new! BUT, if you're friends are meeting your lifestyle choices with negative judgment, it's time to surround yourself with others whose goals are similar to yours and who will push you to be better. It can be easy to just plug your earphones in and keep to yourself at the gym, but if you're feeling like you need some social support, go out and find it! Check out a group fitness class, or strike up a conversation with someone who has a good routine you'd like to try--it can't hurt to have more friends who have the same interests as you!